---
LINEUP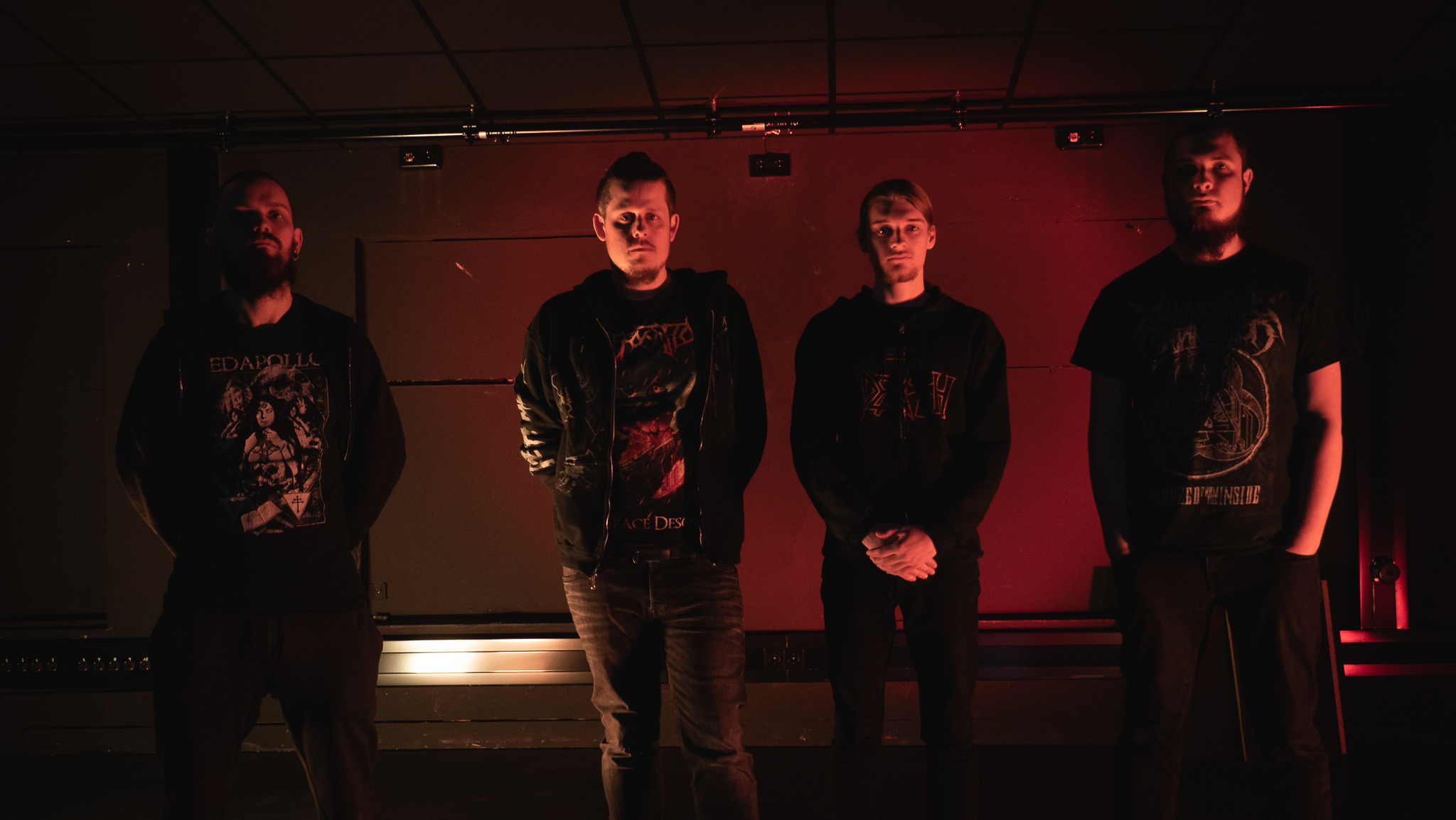 ---
---
---
---
"WHO WE ARE" – BIOGRAPHY
CYPHONISM is a death metal band from Wolfsburg, Germany.
Founded by Elling Golz (Guitar), Torben Golz (Vocals/Bass), Leon Schubert (Drums) and Julian Müller (Guitar) at the end of 2011.
With this line-up the first few songs were written and the direction was set: Death Metal.
Without compromises and riddled with heavy grooves.


In spring of 2012 Elling Golz left the band and the first gigs were played with other musicians from the local scene filling in.
Later in 2013 Aljoscha Töpel joined the band as their new guitar player.


Finally the self-titled EP was released in January of 2014.
Recorded in their rehearsal space this debut EP had a raw and energetic charme.
The five tracks with a mix of high speed and atmospheric mid tempo parts received great feedback within the local metal community 
further enabling the band to play numerous shows in Germany.
In February of 2015 this period reached its peak with the first foreign show in Poland.


Because of musical differences Torben Golz and Leon Schubert left the band.
In April of 2015 Patrick Moers joined the band as the new vocalist bringing some new influences to the table.


For now the band decided to continue as a three-piece to focus on writing the first full-length album.
After finishing the songwriting, production started in summer of 2015.
 
The Band recorded in their own studio while mixing and mastering was done by Aljoscha Sieg (Pitchback Studios, Cologne, Germany).


After the production was finished in the beginning of 2016 the album was completed with the artwork of Spanish artist Rafael Garrido.
The debut full-length album "Obsidian Nothingness" was self-released on May 6th 2016.


After taking it slow and searching for a new drummer for quite a while Cyphonism went on to write the sophomore album "Cosmic Voidance".

Writing took the better part of 3 years and so recording started in late 2019.

While the drums were recorded by longtime friend Julian Dietrich (Crescent, Into Coffin), all the other instruments as well as vocals were recorded by the band itself at Konstrukted Audio.
 

In Late 2021 Levin Mueller was announced as their new permanent drummer.

At the same time Cyphonism signed a deal with Black Sunset - a division of MDD Records to release their new album and they started a cooperation with Black Media Concerts as their Booking Agency.


"Cosmic Voidance" was released on 13th of May 2022, shows with Analepsy, Maximize Bestiality, Bedsore and Cryptic Shift were played and the search for new endeavours has begun! Check out our music and videos on here and our social and don´t shy away to contact us!
---